About Our Dental Practice – Waco, TX
Unmatched Service & Care
The reason that Waco residents have trusted Dr. Patel for 16+ years is simple—we don't just help our patients achieve and maintain beautiful smiles, but we help them feel great throughout the entire process as well. Dr. Patel believes that top-tier dentistry and 5-star customer service should go hand-in-hand, and that's exactly what you'll experience when you become our patient. From custom dentures to dental implants to sedation and more, he and our team are eager to change your mind about dental care one comfortable and friendly appointment at a time.
Everyone is Welcome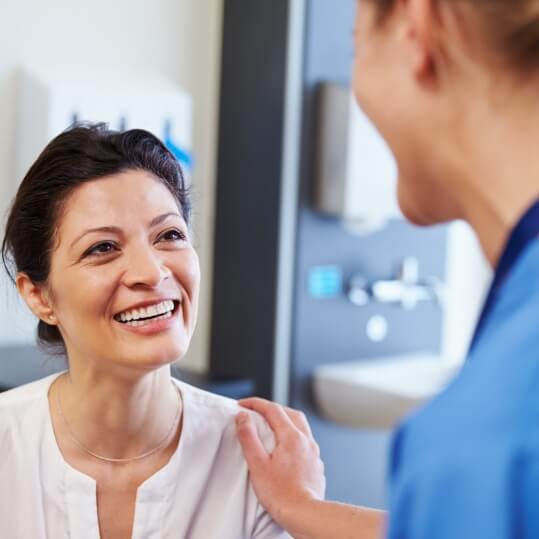 Many patients avoid going to the dentist because they think they will be judged harshly because of the condition of their teeth. At The Dental Gallery, our doors are open to everyone, and no matter what state your mouth might be in, we will never try to make you feel bad about it. And, if you're concerned about being able to afford treatment, we can help you with this as well. We're in-network with most PPO dental insurance plans, and we offer low-to-no interest financing, too.
World-Class Customer Service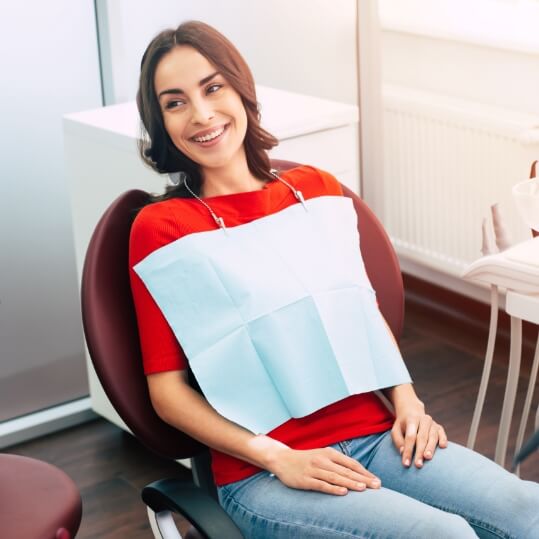 We like to say that we're the Ritz-Carlton of dental practices. Of course, we do more than just talk! When you step into our office, you'll be greeted by a friendly face. You'll spend the majority of your appointment one-on-one with Dr. Patel, and everyone will go out of their way to guarantee you enjoy your time here. With us, you'll leave every appointment feeling renewed and refreshed.
Friendly, Caring Dental Team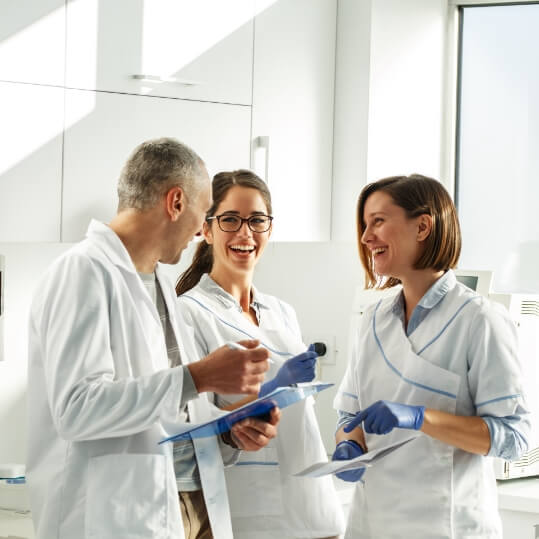 Dr. Patel has surrounded himself with an amazing team of dental professionals. Most of them have over a decade of experience working in our practice, and they all have a deep passion for helping people look and feel their best. You'll be treated like an old friend starting at your first appointment, and before you know it, our practice will start to feel like a little slice of home.
Dental Insurance Maximized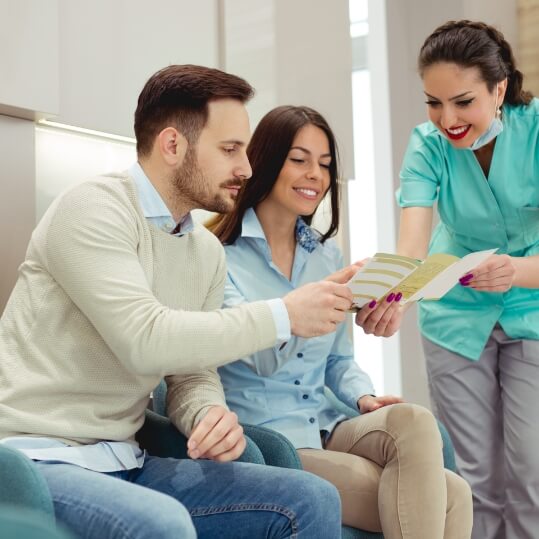 It's easy to get the most out of your dental insurance when you choose The Dental Gallery. We're in-network with most PPO plans, and we can even perform a complimentary benefits check when you call to schedule your appointment. Any questions you might have about your coverage, we'll answer them, and we'll even file the paperwork for your claims so you can enjoy your savings without the hassle.