Exams & Consultations – Waco, TX
Planning for
Your New Dentures
Before we can provide you with new prosthetic teeth, we need a complete picture of your oral health. We will also need to discuss your personal needs and preferences at length so that you can be confident that you're choosing the right kind of denture. Call The Dental Gallery today to schedule a new denture patient examination or a consultation so that you can take the first major step towards a healthier and complete smile.
Why Choose The Dental Gallery for Exams & Consultations?
Kind Dentist with 2 Decades of Experience
Low-Radiation
Digital X-Rays
5-Star Customer Service at Every Appointment
New Denture
Patient Exam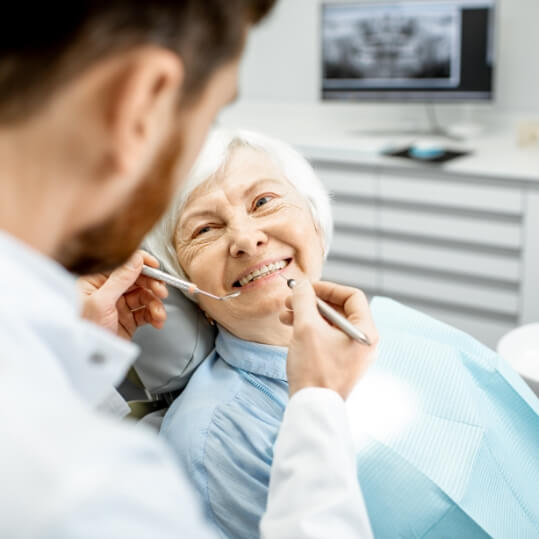 At your first examination, we'll discuss the current state of your oral health and go over what your needs are. If you don't already have dentures, we'll take the time to determine the extent of your tooth loss and decide whether you need a full or partial denture as well as what your best option for either type might be. Don't be afraid to ask questions; Dr. Patel is always happy to share any information you need to feel more comfortable about your care.
Consultations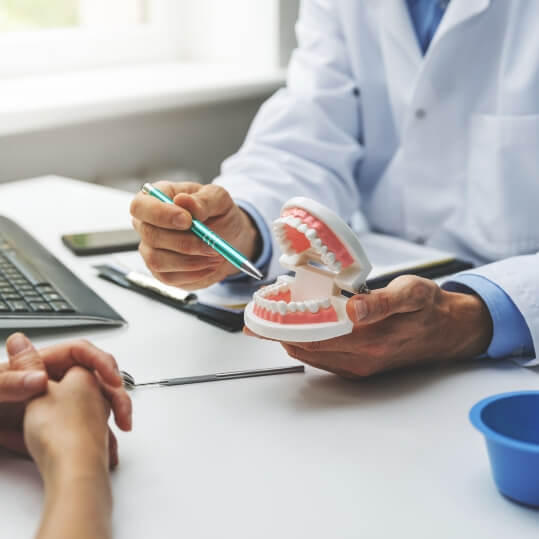 If you're not sure whether you need dentures or another type of tooth replacement, we can discuss it during a consultation. We'll explain the treatments we offer in full detail so that you understand exactly what you have to choose from. We know how important it is to earn our patients' trust, so we'll take every step to make sure you feel fully informed, allowing you to feel confident moving forward.
Digital X-Rays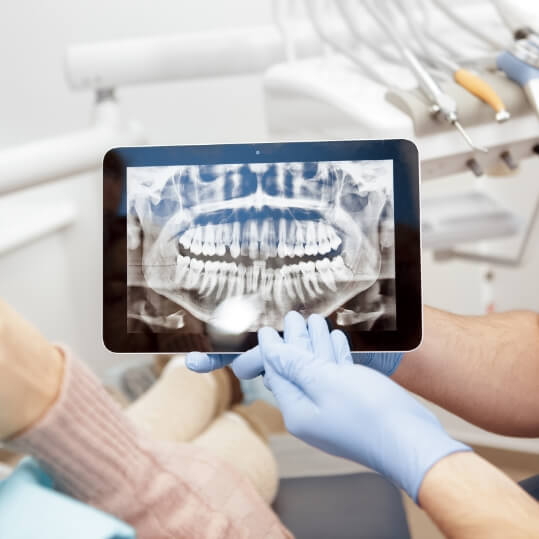 As we're determining whether or not dentures are right for you, we'll need to take X-rays to evaluate your oral health. Digital X-rays can capture images of the interior of your teeth as well as inside of your gums, allowing us to identify issues such as cavities and impacted teeth that will need to be accounted for before we can start the denture process. Don't worry about radiation exposure; digital X-ray technology involves less than 80% of the radiation emitted by traditional X-rays.