In-House Dental Lab – Waco, TX
Better Results in Less Time
The Dental Gallery is proud to be one of the very few dental practices in Waco that has its own in-house lab. This means we make our dentures and prosthetics on-site rather than having to send impressions to an outside facility. For patients, this helps them complete their treatment in much less time, all while enjoying the premier care and service our office is known for.
The Advantages of Having an In-House Lab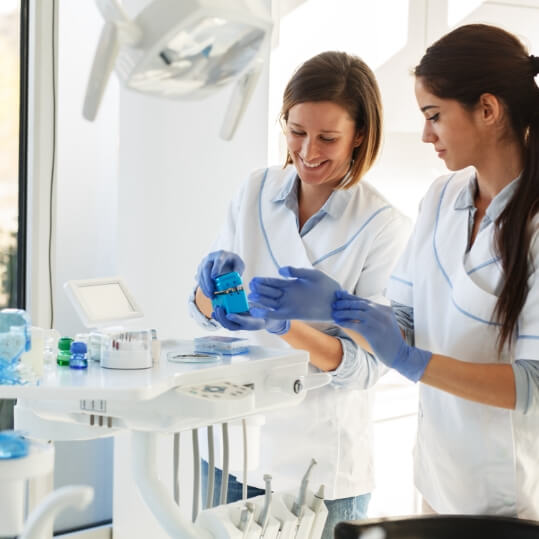 In addition to offering shorter turnaround times for various treatments, having an in-house lab also makes it much easier for our team to color-match restorations so they look more natural. Rather than sending a picture of your teeth to a lab, we can directly compare a restoration to your real teeth so the end result is perfect. Plus, if any adjustments or repairs are ever needed, we can take care of those as well in a fraction of the time compared to other offices.