Denture Repairs & Relines – Waco, TX
Fast & Lasting Fixes for
Ill-Fitting Dentures
The average lifespan of dentures is about 7 to 10 years. Even the most well-made dental prosthetic will eventually become too worn down or damaged to be used anymore. That said, you can greatly extend the lifespan of your dentures in many cases by having them repaired or relined. Call The Dental Gallery today if your dentures have become noticeably damaged or if they're causing you discomfort.
Why Choose The Dental Gallery for Denture Repair & Relines?
On-Site Dental Lab for Fast Turnarounds
Dentist with 20 Years of Denture Experience
Friendly Team That Pampers Patients
Denture Repairs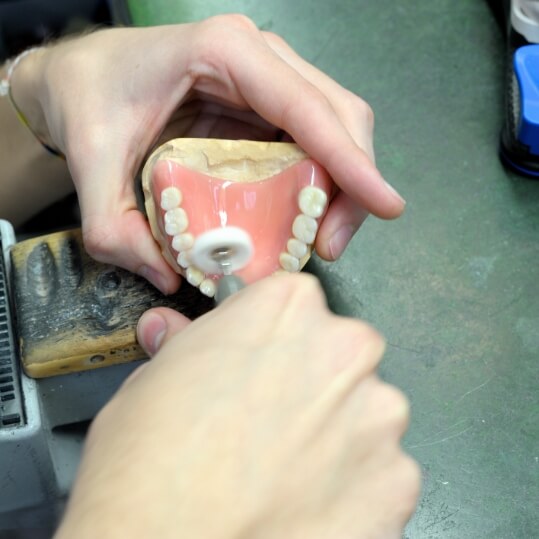 Wearing damaged dentures isn't just uncomfortable or unattractive; it can lead to irritation of the gums and the development of mouth sores. Your dentures might be in need of repair if:
You notice cracks or other signs of physical damage.
You are having difficulty chewing.
You generally feel uncomfortable when you wear them.
We'll examine your dentures carefully to determine what the problem is. If repairs are possible, we'll have them done quickly so that you don't have to go without a full set of teeth.
Denture Relines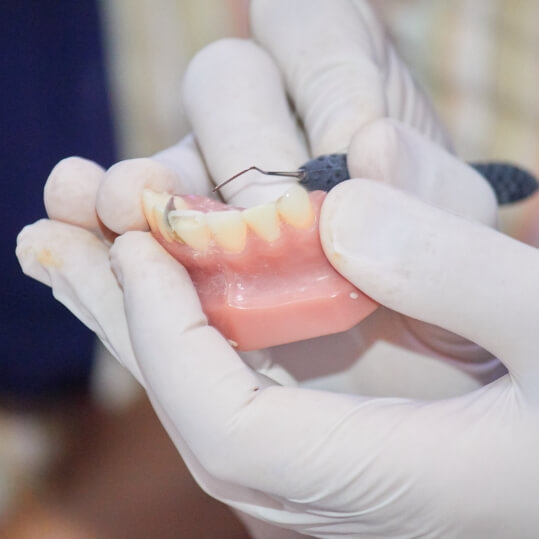 Over time, the shape of your gums and your jawbone may change. Even if your dentures haven't been damaged, they may not fit as well as they used to due to natural changes in your mouth. By relining your dentures, we can adjust them so that they will rest comfortably on your gumline without causing irritation or sores. Some people may need to have their dentures relined every year or two, but it mostly depends on the state of the jaw.
Soft Liner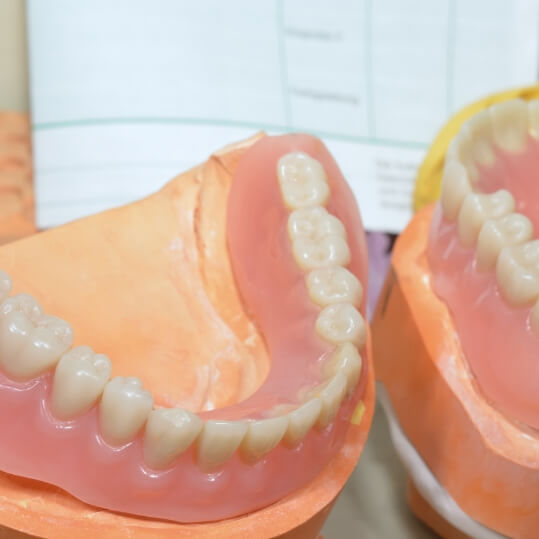 If you're suffering from chronically sore gums, a soft liner can be applied to your dentures in order to make them more comfortable. This involves placing a layer of a soft, pliable material between the denture and the oral tissues. It's designed to absorb the shock when you use your dentures for biting and chewing, which makes eating gentler on receded and flattened gums that might not respond well to dentures otherwise.