Sapphire Denture – Waco, TX
Options to Afford
Your Dental Freedom
Keep Your Smile Looking Bright and Natural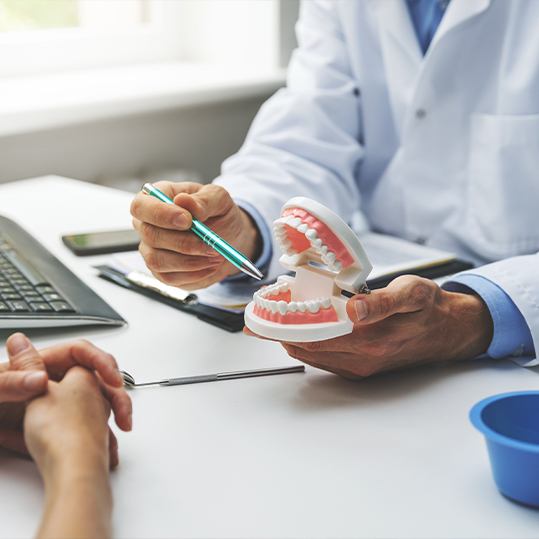 Over time, dentures can easily become stained and worn down. As a result, your denture can become far more noticeable, which is less than ideal if you're concerned about your appearance. With sapphire dentures, you can expect your smile to remain free of stains for longer and come with lighter teeth colors, so you feel confident showing it off to friends, family, and people you're meeting for the very first time.
With that said, our Sapphire denture is not quite as lifelike as our Diamond denture, but you can still expect your future prosthetic to blend in beautifully with the rest of your mouth. Our dental lab is entirely in-house, so we control the entire design and fabrication process. The result is a denture that far more effectively blends in with your appearance.
Expect Reliable Function Day-to-Day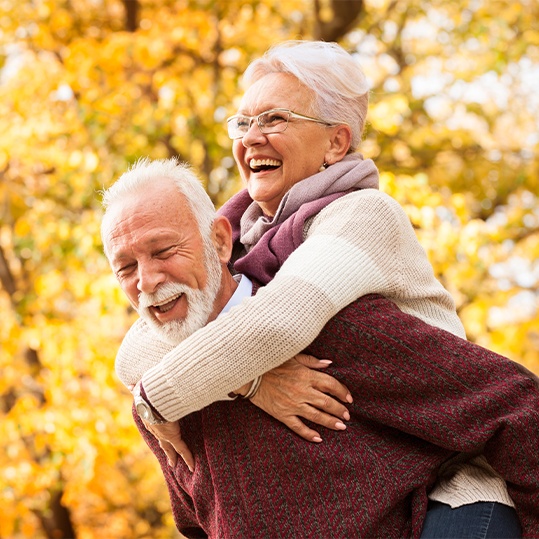 Investing in a new denture is about so much more than simply improving your appearance. When you have a denture that you can rely on, expanding your diet and eating the foods you enjoy is possible once again. Whether you're choosing a place to go out to eat or cooking for yourself, you should be able to bite into food knowing that your denture can keep up.
Our Sapphire Denture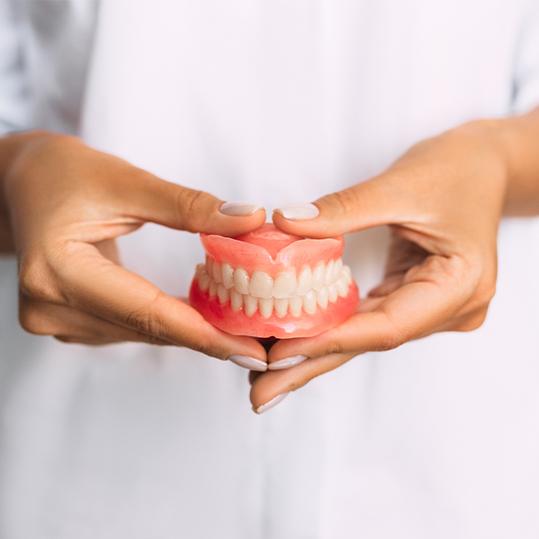 The Dental Gallery provides full upper or lower Sapphire dentures. At just $1,994, you can replace both of your arches or replace a single arch for just $1,109 in this way. If you're having teeth extracted at our office, you can also take advantage of our denture package. As part of this package, you can also gain access to:
A healing denture and final denture (as well as continuing care)
Necessary adjustments
Adjustments to your final denture to ensure the best comfort possible