Our Dental Mission
Our approach to dentistry is simple, but you won't find it at many practices. Firstly, we listen to our patients so we truly understand them, and we never judge them based on the condition of their teeth. Once they and Dr. Patel agree to treatment, then our team strives to pamper them while delivering fantastic care and a beautiful, lasting result.
State-of-the-Art Facility
Down-to-Earth Prices
Waco's Denture Expert
I believe that truly great dental care isn't just about clinical skill, but customer service as well. Yes, I have studied and trained very hard over the decades, but I also understand that I am treating people, not teeth! That's why I and my team do everything we can to help patients feel comfortable and at home in my office.
Meet
Dr. Patel
Get to Know Him Better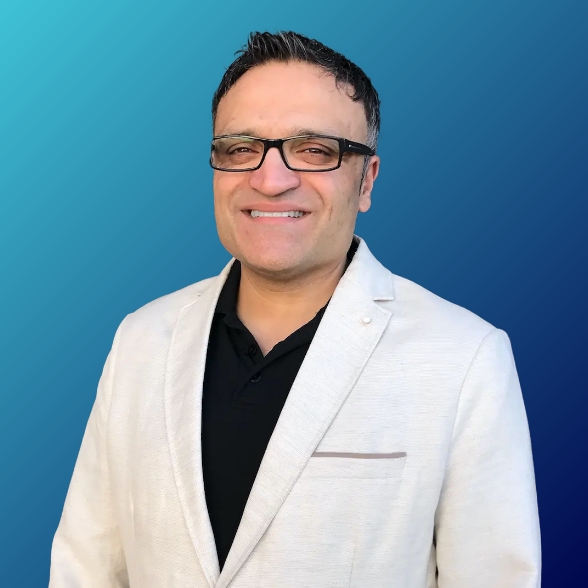 Top-Rated Waco Dentist
Dr. Patel has been practicing in Waco for over two decades, helping dental patients of all ages and stages reclaim their smile – both functionally and aesthetically. Don't just take our word for it, though…
5-Star
Experiences
"Best experience I could have ever asked for! Dr. Patel's staff is amazing. He is amazing. My entire experience has been AMAZING! 28 teeth pulled with an extensive alveoloplasty to my upper and lower jaw. I love my temporary dentures and I have my smile back! I highly recommend him! I appreciate this group of professionals more than anyone could ever know!"
Natasha C., Killeen, TX
"Dr. Patel goes beyond the scope of his duties to ensure the patient and family are comfortable and satisfied. This is the nicest, the cleanest, and the most professional dental office I've ever had the privilege to experience. The staff was excellent, spoke enthusiastically to us, and greeted us each by name by memory. The dental work was a success! I highly recommend Dr. Patel in Waco, Texas."
RJ, Cleburne, TX
"My wife Linda was visiting in Texas, and our daughter in-law took her to see Dr. Patel on a Thursday. On Friday, my wife sent me a picture with her beautiful new smile! Thank you, from both of us! And, thank you, Sierra!"
Edwin R., Corsicana, TX
Read More Reviews